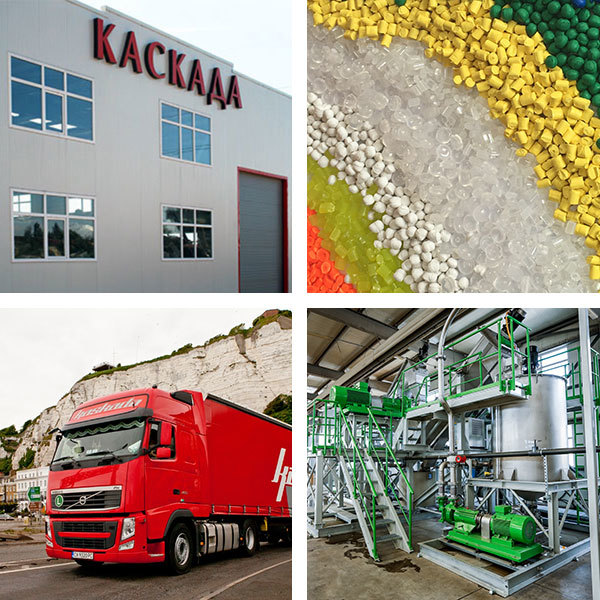 KASKADA Ltd is a company established since 1991 offering a full range of high quality solutions and services in the world of plastics. With more than 25 years of experience in polymers, our company has developed a one-stop-shop for plastic converters offering a wide range of materials and compounds.
The company has global presence with three main fields of activity: manufacturing, distribution and transport. Our production plant is based in Bulgaria while our warehousing facilities are strategically located by the ports of Burgas (Bulgaria), Thessaloniki and Pireaus (Greece) within the EU territory.
KASKADA Ltd has the biggest distribution network in the Balkan region offering a wide range of prime and recycled polymers, as well as compounds. We aim at continuously advancing the recycling process and we target in providing solutions with the highest market standards to every need. For this purpose, we work closely with R&D faculties and we continuously exchange knowledge and technics with our peers in order to be on top of technological advancements in recycling.
KASKADA Ltd. is also a market leader in international transport and forwarding services. Our clients are scattered throughout Europe and we are able to offer transport in all directions. Kaskada Ltd owns 60 trucks with EURO 5/ EURO 6 certificates and is recognized for its reliable and high customer service level.