VALUES CREATE VALUE
We, KASKADA Ltd are liable to our customers, employees, associates, contractors, society and nature, from which we are a part of.
In the behavior towards them, we get oriented with the main principles and values of the company: Caring, Engagement and Commitment.
We believe that caring for the values is the basis for long- term success of our company. The established values are not only the basis for the economic success of KASKADA Ltd, but they also increase the motivation of company's employees and the trust of customers, contractors and partners.
CERTIFICATES AND LICENSES
The company is certified by  BS EN  ISO 9001:2008; BS EN  ISO 14001:2004 and ISO 50001:2011.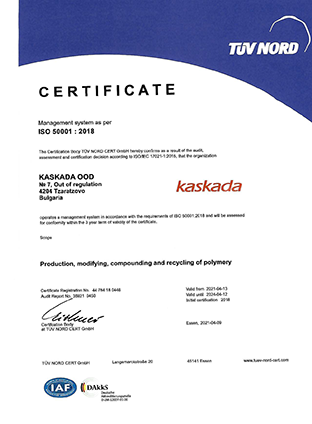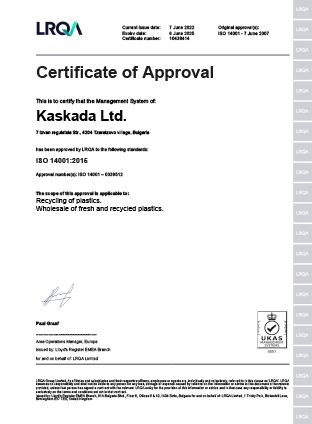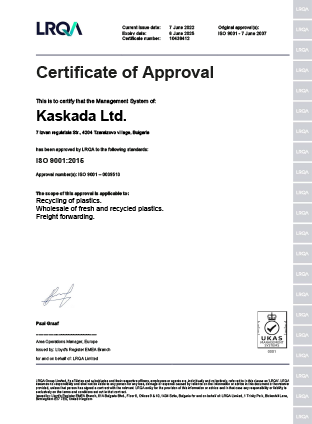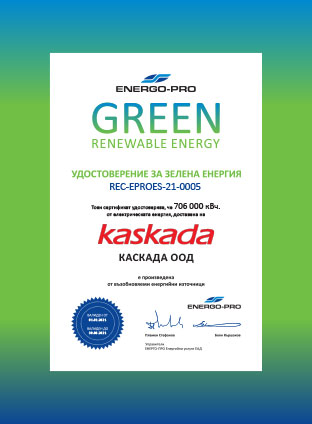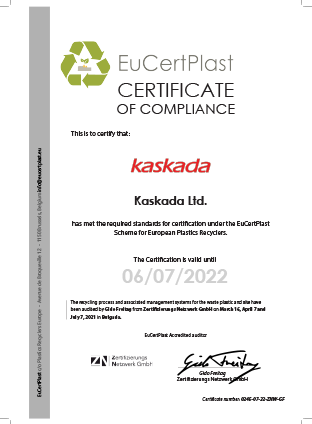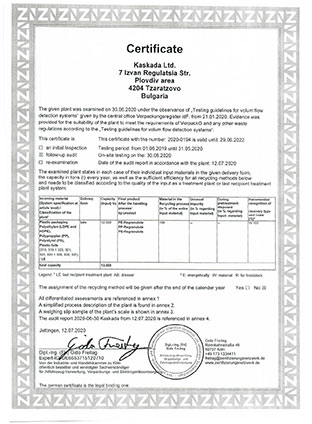 The company is a member of
- ANK – German  - Bulgarian Industrial Chamber of Commerce;
- Union of International Haulers.